COMING HOME: JACQUES CHAPIRO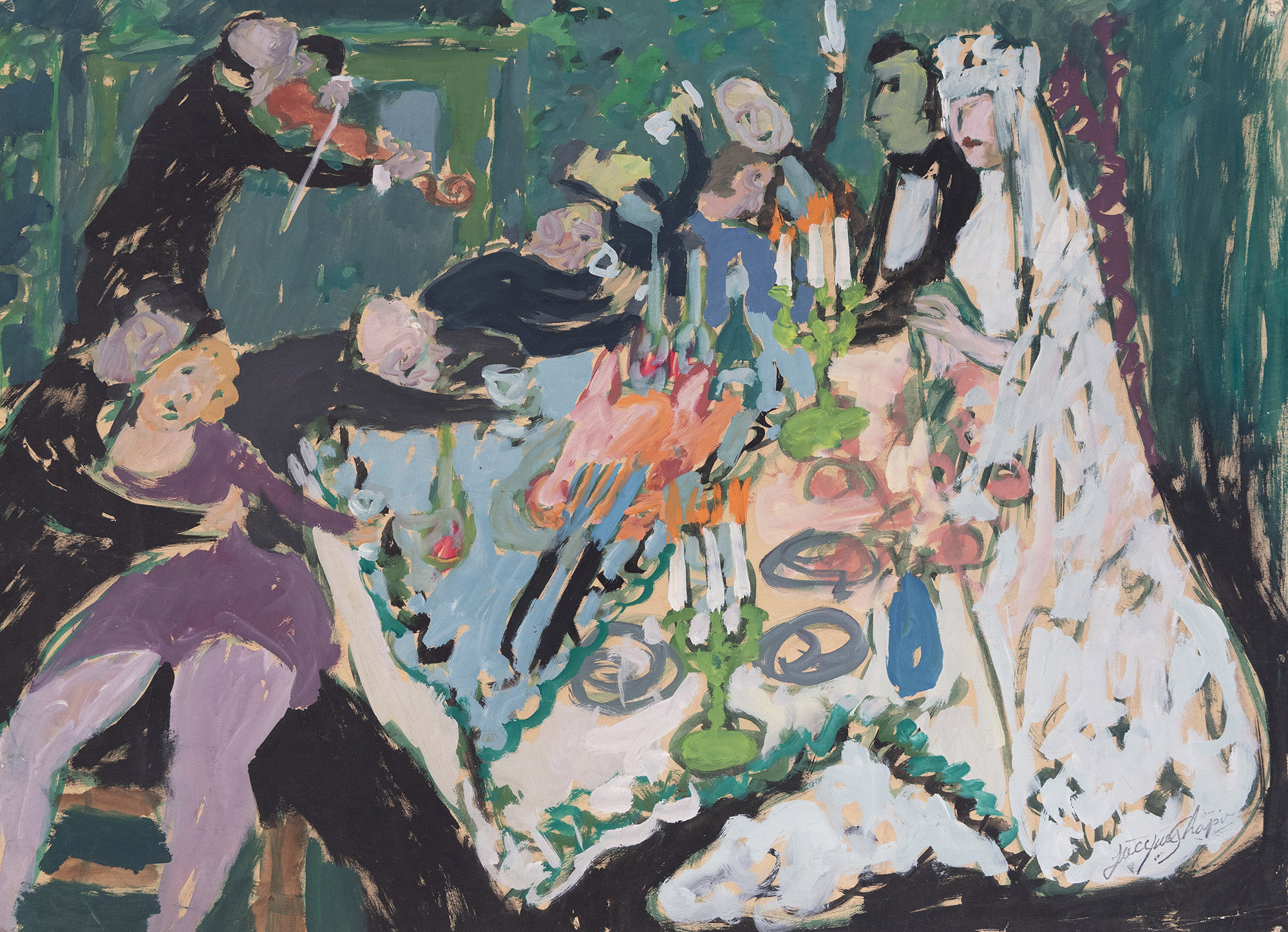 Jacques (Yakov) Chapiro
---
Painter Jacques (Yakov) Chapiro was born in 1897 in Dünaburg, Vitebsk Governorate, Russian Empire (now – Daugavpils, Latvia). A son of an artisan woodworker, he began his artistic training at the age of ten. Chapiro studied at the Fine Arts Academy in Krakow, Poland (1915–1918) and the National Academy of Fine Arts in Kyiv, Ukraine (1918). In the 1920s, while still a student, he worked as a decorator and stage designer in several Russian theatres.
In 1925, Chapiro moved to France, settling in "La Ruche", the famed Parisian artist colony, at the advice of Russian and Jewish émigré artists. In the 1920s and 1930s, it was home to artistic geniuses like Modigliani, Soutine, Chagall and Leger. Although many of Chapiro's surviving sketches, especially his numerous portraits, are decidedly realistic and show a strong talent for draughtsmanship, he was open to all manner of creative experiments. Thus, the artist's paintings are so diverse that they resist clear-cut definition according to style or movement and demonstrate multiple influences, from cubism and fauvism to expressionism and impressionism. Chapiro worked in virtually all genres, including portrait and self-portrait, interior, still life and landscape painting. This way, he developed a clearly individual approach that helped him create a distinct artistic world. Rich in unusual shapes and bright colours, it keeps drawing the attention of art lovers, collectors and galleries to this day.
In 1926, Chapiro's work began to be displayed in prestigious Parisian galleries and salons. In 1930 and 1936, he held two substantial solo shows in the city. After the war, three more exhibitions followed in Paris (1946, 1949) and London (1950). Overall, Chapiro's paintings have been featured in countless exhibitions of Russian art. They are held in numerous prominent public collections, including the Musée National d'Art Moderne in Paris, France; the Art Institute of Chicago; the Pushkin Museum in Moscow, Russia; and privately worldwide.
---
All of Chapiro's works in the new exhibition have travelled to Daugavpils from the private collection of Dr Shmuel Tatz (New York City), an active collector of Jewish artists from the School of Paris with family roots in Eastern Europe, especially the collector's native Lithuania. The collection has a strong focus on the art of Chaïm Soutine and close friends in his inner circle, one of whom was Chapiro.
---
Exhibition period: 03 March 2023 – 21 May 2023