RITA EINBERGA /1921–1979/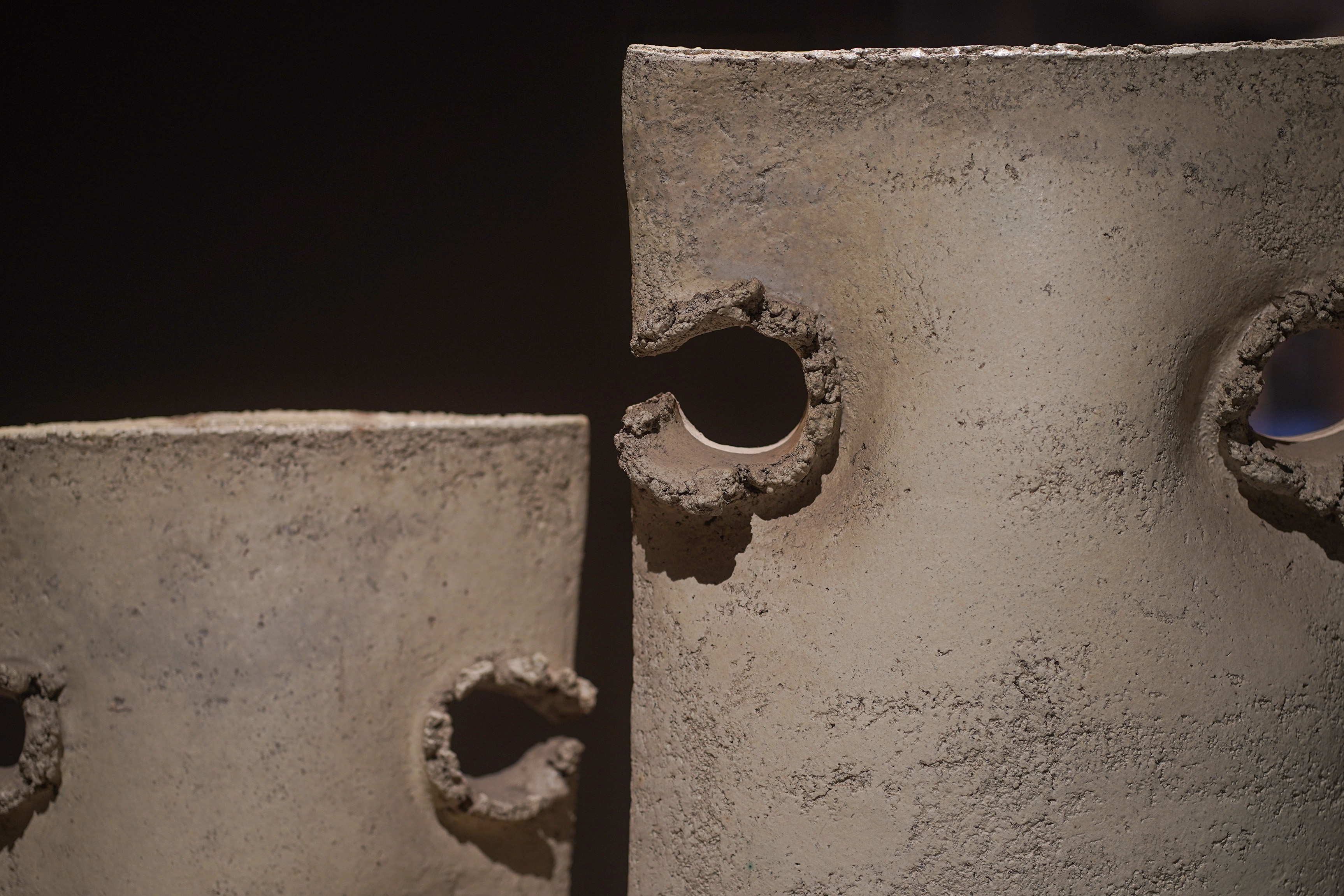 RITA EINBERGA
---
Ceramic artist Rita Einberga was born on 7 April 1921 in Rīga, Latvia. After graduating from a commercial school, she joined the Drama Theatre studio (now – Latvian National Theatre). From 1945 to 1948, Einberga was a student at the Rīga Secondary School of Applied Arts, where she would eventually teach for 23 years. In the 1970s, having been accepted into the Artists' Union of the Latvian SSR in 1962, she worked at the experimental artistic ceramics studio in Ķīpsala under the auspices of the Latvian SSR Art Fund. Eiberga exhibited domestically in group shows across the Latvian SSR as well as more broadly – in all-union exhibitions in Soviet Estonia, Georgia and Russia and even in foreign countries like Yugoslavia, Czechoslovakia, France, Italy and more. Her ceramics famously earned honourable mentions at the high-ranking international exhibitions in Vallauris, France (1970) and Faenza, Italy (1973). Einberga passed away on 26 August 1979. Her first and only solo show was held posthumously in 1980.
Einberga was like a bright falling star in the constellation of 20th-century Latvian ceramicists – her talent sadly remained undervalued and largely unseen. Nevertheless, she inspired and mentored many aspiring ceramicists who would become stellar professionals in their field. One of them was Pēteris Martinsons, whom she gently encouraged to try 'kneading clay'. Einberga's friends, associates and contemporaries describe her as a subtle and delicate expressionist with a progressive, clear and design-oriented mind. This exhibition throws a symbolic bridge from Einberga to Martinsons, enabling the two colleagues, friends and creators to meet in a striking visual dialogue emblematic of a distinctive epoch in professional Latvian ceramics.
---
All the exhibits are loaned from the Latvian National Museum of Art.
---
Exhibition period: 22 April 2023 – 27 August 2023 (Martinsons House, 1 Nikolaja Street, Daugavpils Fortress)