The exhibition of paintings "Reflexions" by Daugavpils artist Silva Linarte at Daugavpils Mark Rothko Art Centre will last just till 31st of October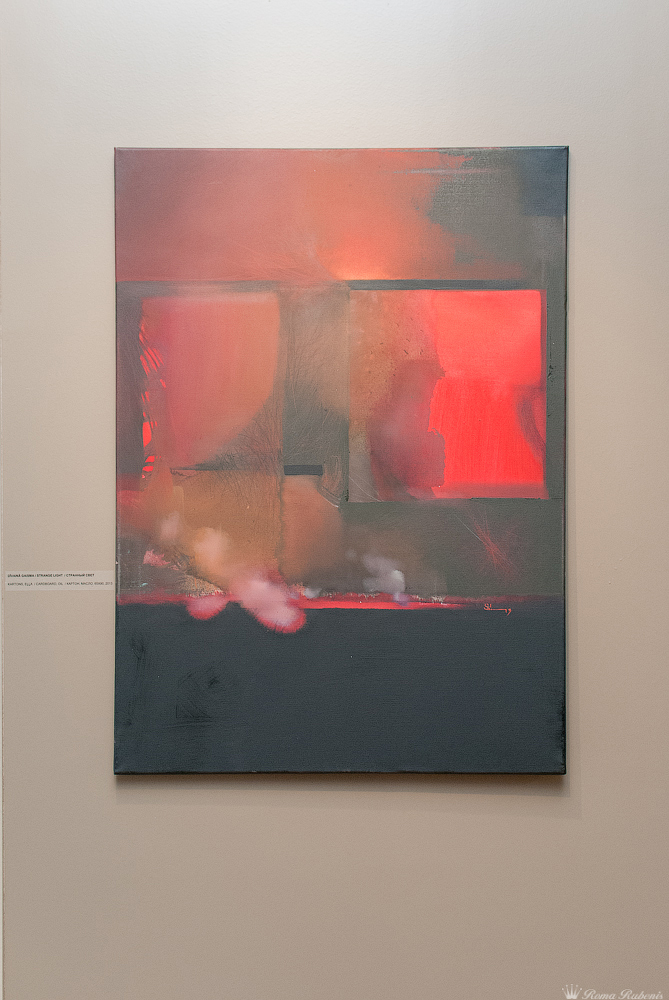 Fabulous colour combinations, wonderful. Imperceptibly, but encouraging. Emotions take to tears…. These are just some of the numerous references full of admiration after visiting the exhibition of Silva Linarte at Rothko Centre.
It will be possible to see this exhibition at Rothko Centre just till the end of October and at its closing on 31st of October at 16:00 the catalogue of this exhibition will be presented. During the catalogue presentation entrance to the exhibition will be free of charge and it will be possible to get the exhibition catalogue and meet the artist again.
The artist Silva Linarte has always looked to the strength of family, Latgalian warmth and spiritual environment that her parents had created. Silva Veronica Linarte was born in a family of teachers on February 26, 1939, in Daugavpils district. In 1941, the two-year-old girl and her family were deported to the Krasnoyarsk district of Siberia. Silva Linarte returned to Latvia only in 1957 to become a well-known artist, a talented teacher and a loving mother. In this exhibition there are mainly exhibited works created in 2013, characterized by harmony, balance, positive elation and asceticism.
The artists' two day master workshops in painting will take place on 30th and 31st of October.