Third Advent at the Rothko Centre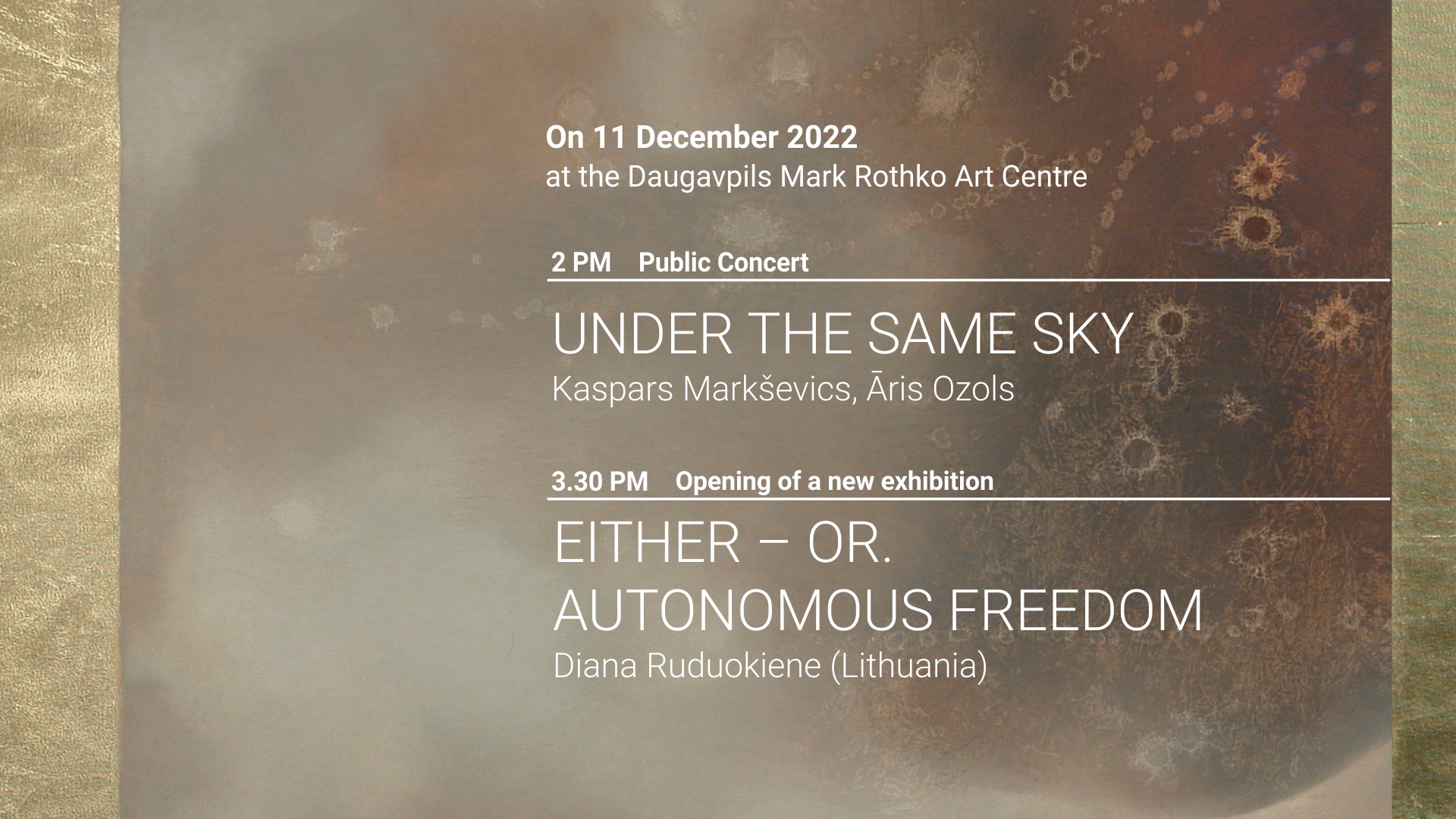 At 2 p.m. on 11 December 2022, the Daugavpils Mark Rothko Art Centre will welcome the public to a concert "Under the Same Sky" – a joint project by musician Kaspars Markševics, star of the Latvian Radio and head of the Latvian Children's Support Foundation, and Āris Ozols, jazz virtuoso, guitar player and music teacher. Their musical message to the audience is rooted in well-known hits and slightly forgotten popular melodies and echoes humanity's hopes for peace in our troubled world and clear, independent skies for all.
After the concert, at 2:30 p.m., visitors are invited to attend the formal opening of a new exhibition, "Either – Or. Autonomous Freedom", by Diana Ruduokiene – a Lithuanian artist, art educator and curator. The exhibits present compelling evidence of the author's creative style and persona and embody her reflections on the human pursuits of identity and belonging on one hand and absolute freedom and independence within on the other.
The exhibition is on show till 19 February 2023.